Jimmy Baker & Blues Encounter

Updated 8/28/05 Dayton, Ohio
Update:
Current Released CD "Look In The Mirror"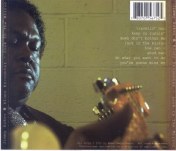 Jimmy Baker, Born in Alabama 1952 with music in his veins. Spent the biggest part of the
1970's touring with the likes of ZZ Hill, and Tyrone Davis. Finally after being away from the
music for quiet a few years sat down with Todd Berry and Hollie Story in 2001 to place the
music that was is his head onto studio tracks. The result was "Look In The Mirror".
Jimmy now has the backing of the Blues Encounter, a six member band that can play anything
from Jazz, R&B to Funk.
Todd Berry - Lead & Rhythm Guitar Hollie"H-Bomb"Story - Bass Guitar
Dale Murphy - Drums Ed Smith - Keyboards
Kevin Dumont - Tenor Sax Kelly Mikola - Lead & Back Up Vocals
With all this talent and more songs in Jimmy's head, the band is ready to tackle a new CD.
The band has been working on eight more Jimmy Baker originals. Time in the studio this
summer should make for a great CD to be released in the future.
Jimmy has taken to the Studio. We've recorded the tracks for 2 new original songs in
July with more studio time scheduled in September.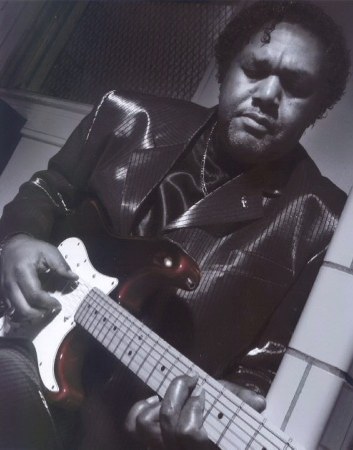 Dayton recording artist Jimmy Baker ( The Blues Man Himself)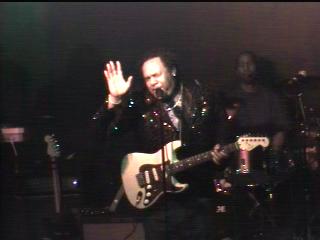 For Bookings(Public and Private Venues) and Information:
Jimmy Baker - 937-520-3824 cell
Starting in May 2004, Jimmy Baker & Blues Encounter is Officially affiliated with Bands.com . Bands.com is a Chicago Based Live Entertainment Agency. The Band is featured on thier Original Artist Page. Bands.com will be handling our Bookings beyond the Dayton Area.
Links
Visited Since 1/7/04