Jimmy Baker & Blues Encounter

These are the newest Band Pics from the May 27th 2005 "Rally In The Square"
in Lima Ohio.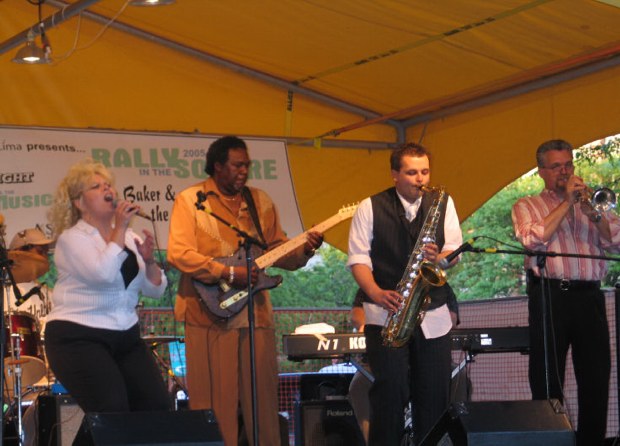 Mr. Jimmy Baker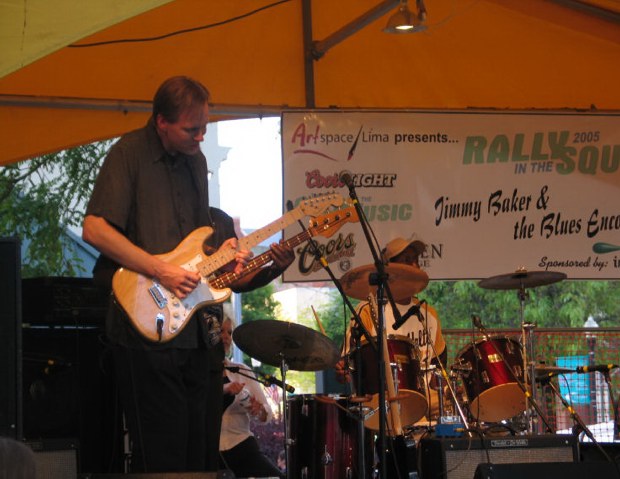 Todd Berry -Guitar Tony Murphy-Drums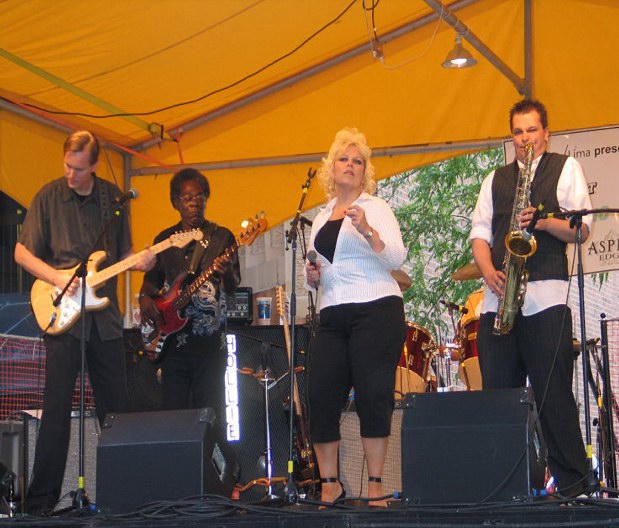 Hollie Story-Bass Kelly Mikola-Vocals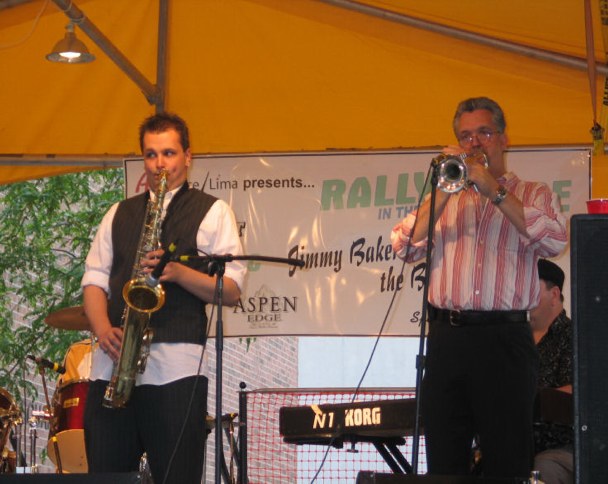 Kevin Dumont-Tenor Sax Sam Dunford-Trumpet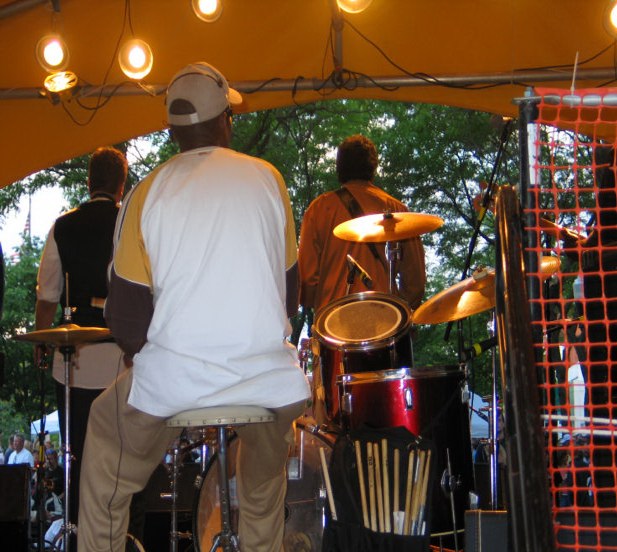 Believe it or not, beyond Tony's ass and the stage is a crowd of around 300+ people
in the Square enjoying the Tunes .
And not to be forgotten is Ed Smith on Keyboard.